Menu del Día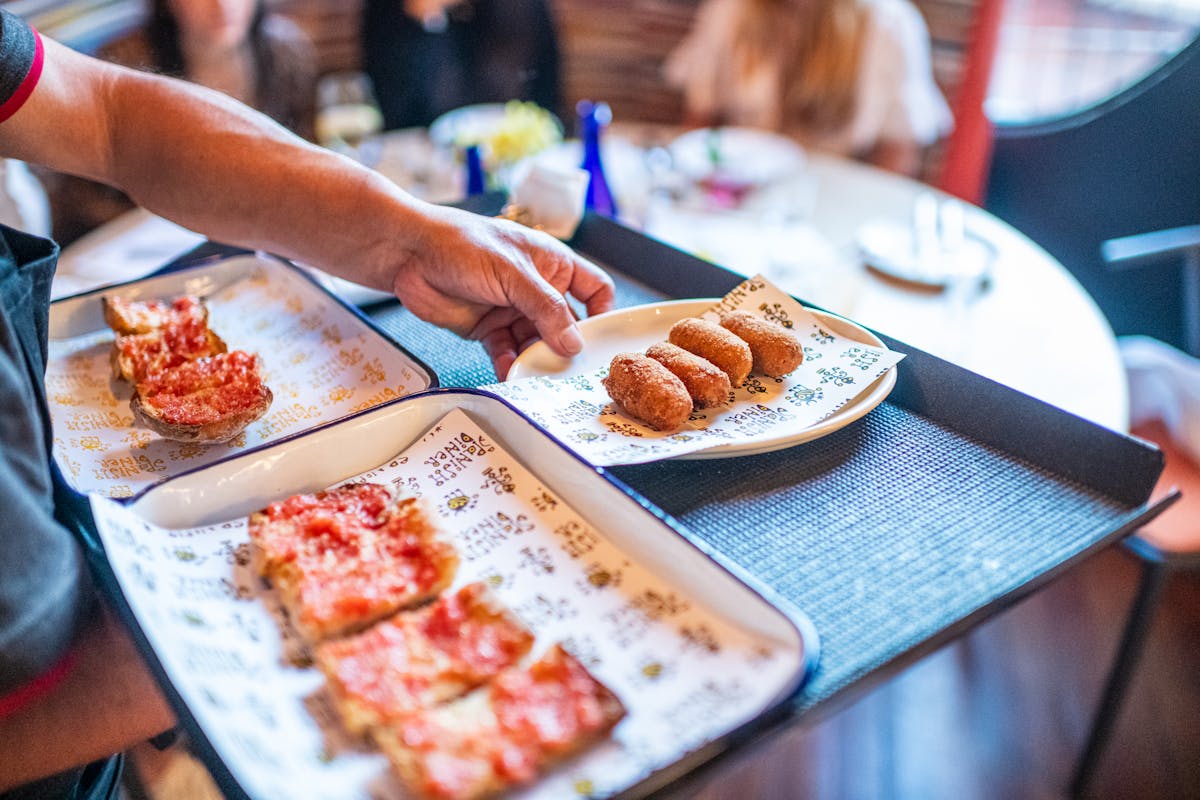 Take a tour of España for lunch or dinner with Spanish Diner's new Menu del Día!
Our Lunch Menu Del Dia allows guests to choose from a selection of dishes for three courses. To start, select from favorites like Pan con Tomate or croquetas. Or go for the ultimate "Soup & Sandwich" by pairing our Gazpacho with a Bikini Mixto or Bikini Queso Quatro sandwich. The Lunch Menu Del Dia is $30/guest and is available Monday - Friday.
The Dinner Menu Del Dia adds another course and additional options, allowing you to select four of your favorites including Gambas al Ajillo and Pollo Guisado con Arroz. For dessert, indulge in a slice of Basque Cheesecake. The dinner Dinner Menu Del Dia is $40/guest and available seven days a week!