Fiesta with Spanish Diner at Our Paella Fest Kick-Off Party!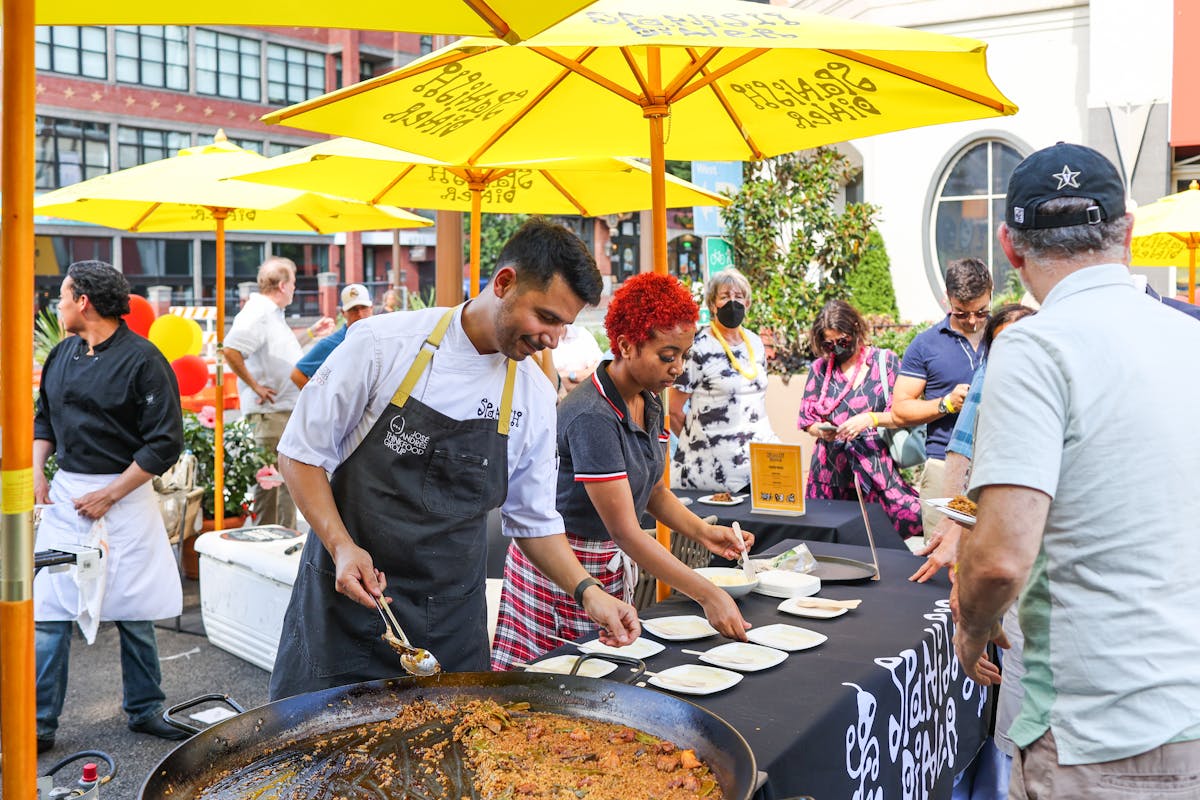 Sunday, September 18th from 5 –8 PM
Spanish Diner is throwing the ultimate fiesta - a Paella Fest Kick-Off Party in the heart of Bethesda! We'll begin our annual, two-week celebration of paella with three hours of food, drinks and entertainment including a DJ and authentic Flamenco dancing. Plus, watch Chef Daniel Lugo cook our famous paella right in front of you!
Sip on sangria outside while you listen to music or relax inside the restaurant with passed hors d'oeuvres and a cold glass of wine. Ticket price includes unlimited food and drinks! Enjoy beer, wine and sangria with additional alcoholic beverages available for purchase. Food options include five types of paella and classic Spanish tapas like croquetas and patatas bravas.
Children under 5 may attend free of charge!