Celebrate 30 Years of Jaleo!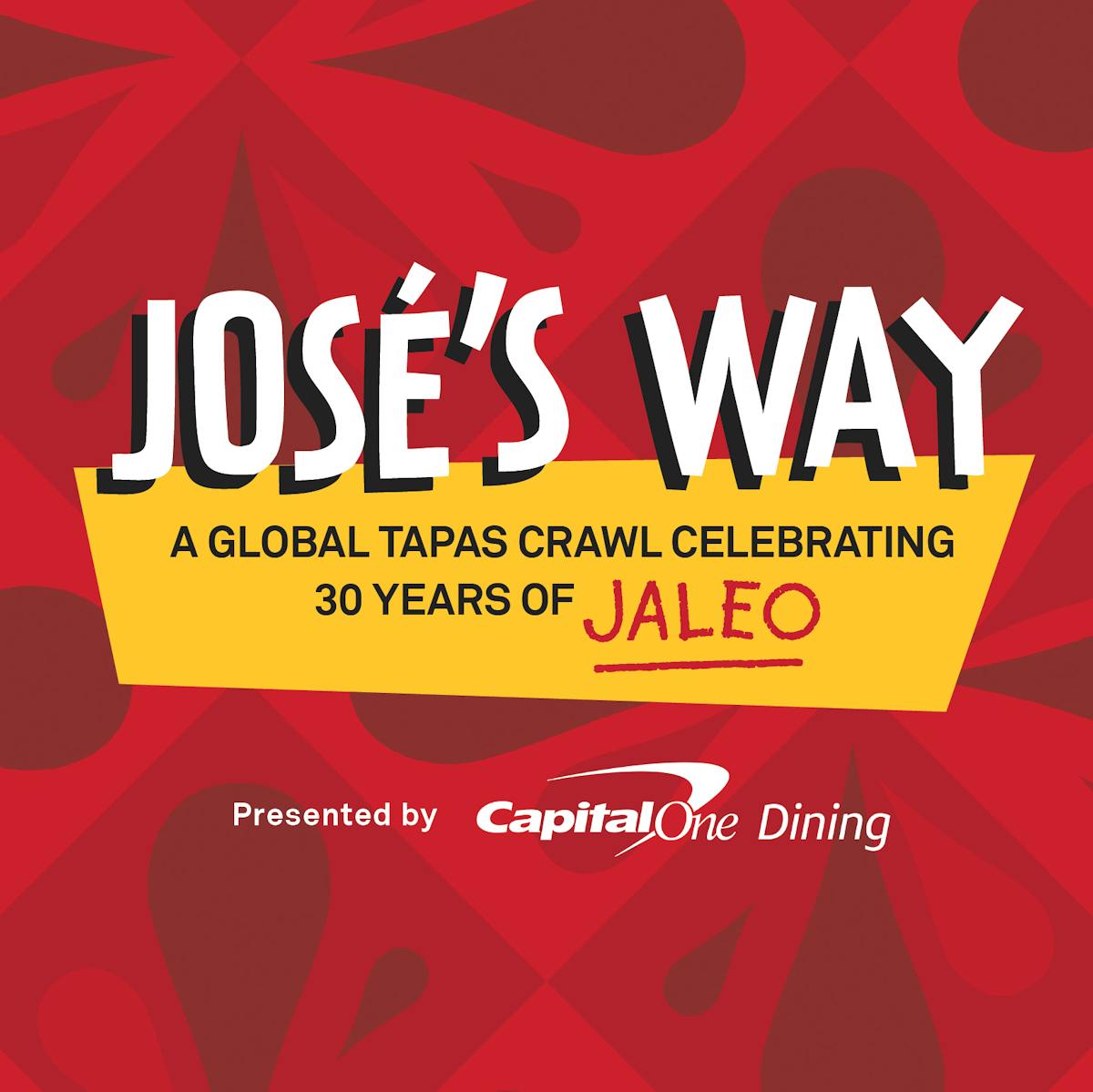 José's Way | June 27th at 6pm
People of DC! 2023 marks 30 years since José Andrés brought his beloved Spanish tapas to Washington, DC with the opening of Jaleo. We couldn't have made it this far without you, so in celebration, we invite you to experience Washington, DC José's Way with a global tapas crawl!
Join Chef José as you journey through Spain, Peru, Mexico, Greece and beyond during this epic culinary event. Throughout the evening you will be able to travel to each of our Penn Quarter restaurants – Jaleo, China Chilcano, Oyamel and Zaytinya – for endless food, drinks and entertainment. Your wristband is your passport!
Guests will select one of the four restaurants as their starting location for check-in. Once receiving your wristband, you are free to move between locations as you please. Your ticket includes food, beverage and entertainment at all four restaurants, plus some special surprises along the way from three visiting Spanish chefs who will join José and our culinary team to bring you the best tapas experience on the planet.
Guests under 21 are welcome and may enjoy endless tapas and non-alcoholic beverages.
Stay tuned for additional celebrations, exclusive events, and restaurant news! Sign up to receive e-mails to be the first to hear about the festivities.